Before getting started, it is helpful to get a general overview on what kind of data and information is needed in order to generate SFD Graphics and Report. Below is a short list of things to consider. 
Data collection
A good method to get a first overview on the sanitation sector in your city is to skim through reports from different stakeholders such as the city administration (e.g. yearly status report, investment overview), the utility (e.g. report to the city administration), NGOs (e.g. project reports) or the national government (e.g. census data, comparison of city performance). Some guiding questions are provided in the SFD Manual - Volume 1, in section 5 -  'Producing the SFD: Sanitation service chain analysis'. Annexes 1, 2, 3 and 4 will provide you detailed information on key data collection methods used for preparing an SFD: literature review of secondary data sources, Key Informant Interviews and Focus Group Discussions.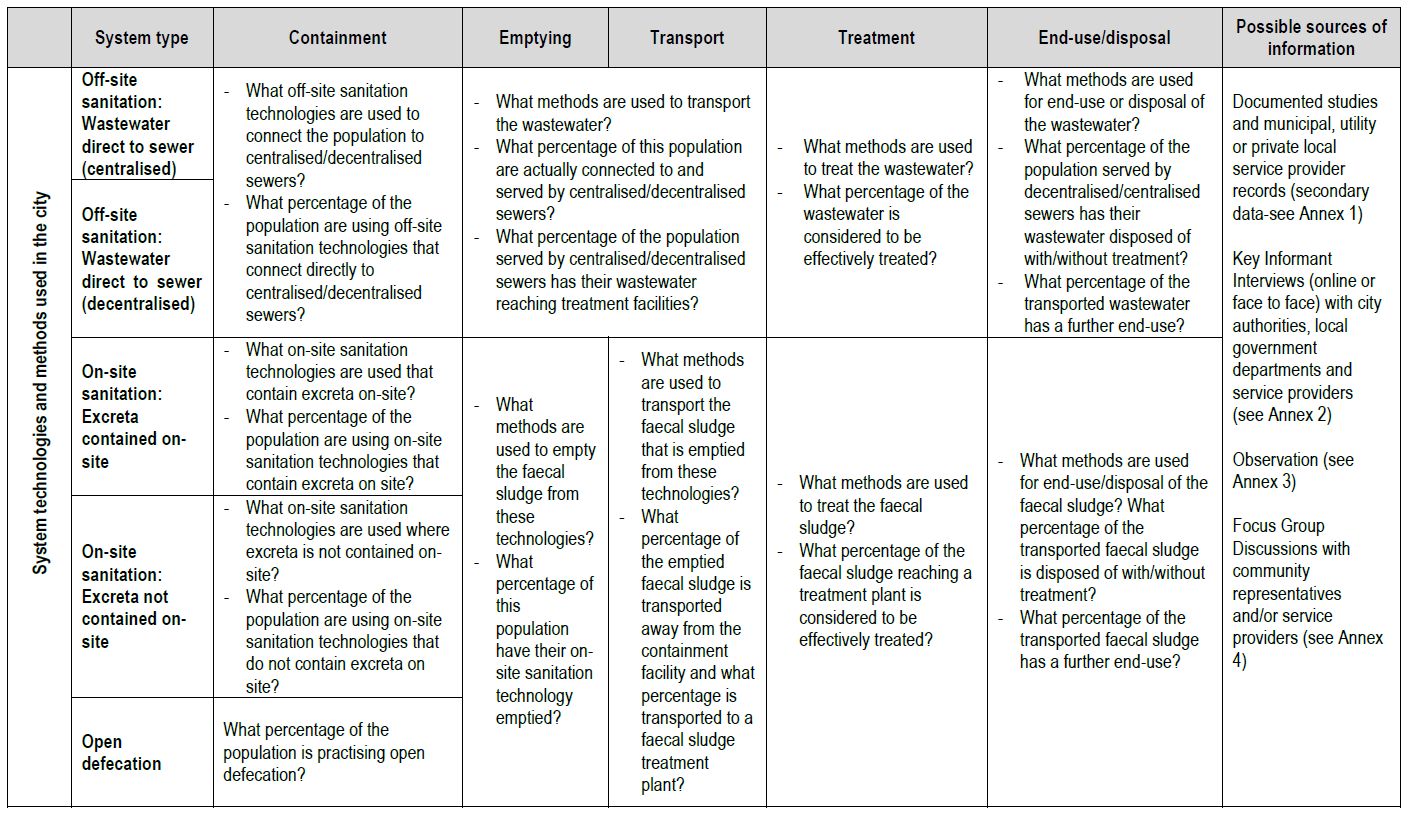 Stakeholder Engagement
Engaging with stakeholders is key for the success of a credible SFD. There is a wide range of stakeholders concerned with urban sanitation and it is important to know with whom to engage with at each stage of the process. These aspects are outlined in section 7 of the SFD Manual – Volume 1 – 'Stakeholder engagement'. Some methods of data collection include (but are not limited to) literature reviews (secondary data reviews), key informant interviews, observations and focus group discussions and for each method of data collection, a different type of stakeholder engagement is required. Key Informant Interviews (KIIs), for instance, work as a means of gaining acceptance and support during a study, as well as to better understand the local context. These can be conducted remotely, through mail or telephone or in person. Information gained through literature review can often be confirmed or updated though engaging with key stakeholders.  The section also provides an initial list of possible stakeholders to engage with; e.g.- city council; municipality; utility; government departments; service providers (public and / or private; formal and /or informal) and civil society organisations.