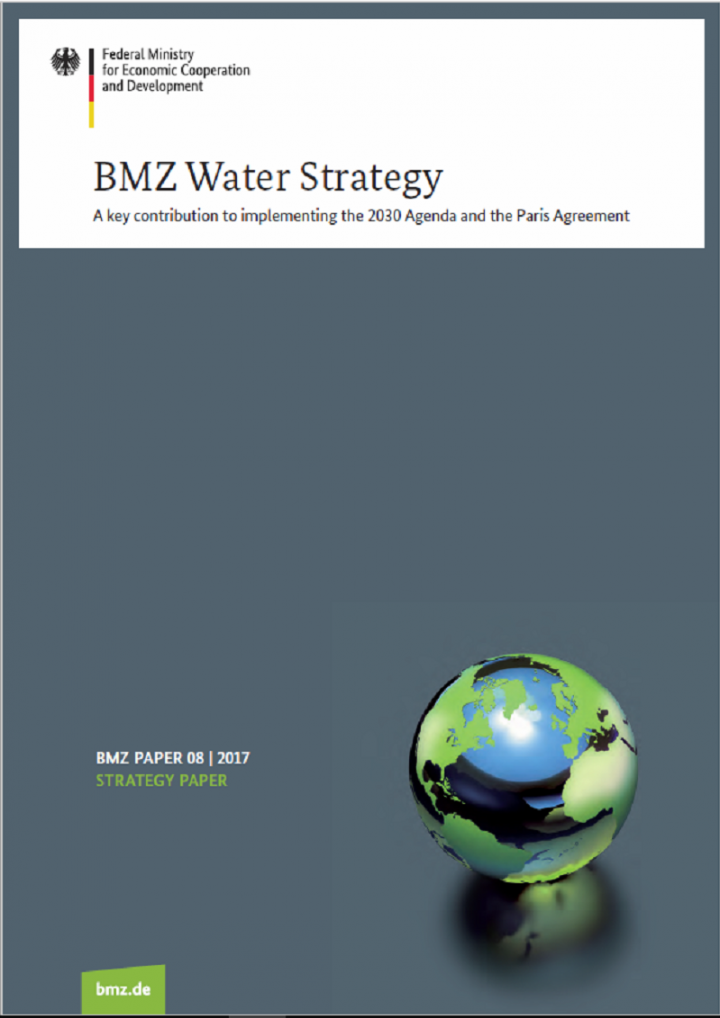 Author(s): Federal Ministry for Economic Cooperation and Development (BMZ)
Published in: 2017
Pages: 28
Publisher:
Download
BMZ Water Strategy A key contribution to implementing the 2030 Agenda and the Paris Agreement
Water and sanitation are key to implementing Agenda 2030 and the Paris climate agreement. The new water strategy of the Fed-eral Ministry for Economic Cooperation and Development (BMZ) accounts for the importance of water in these global agreements. In the strategy, BMZ commits to contributing to creating a new dynamic in the sector necessary to reach SDG 6 and other water-related targets. Therefore, the ministry commits to expand its en-gagement in WASH, wastewater as well as climate sensitive wa-ter resources management (WRM). BMZ aims to expand its activi-ties in water security by one third.
The strategy paper explains the BMZ's objectives, serves as a basis for official development cooperation activities in the water sector and defines solutions for these objectives. It thus provides the basis inter alia for country strategies, political dialogue with partners and other donors, and the work of our official implementing organisations. When development cooperation in other sectors touches on water issues, the activities in question must also be aligned with this sector strategy.
Keywords
water strategy, Agenda 2030, German development cooperation, water policy