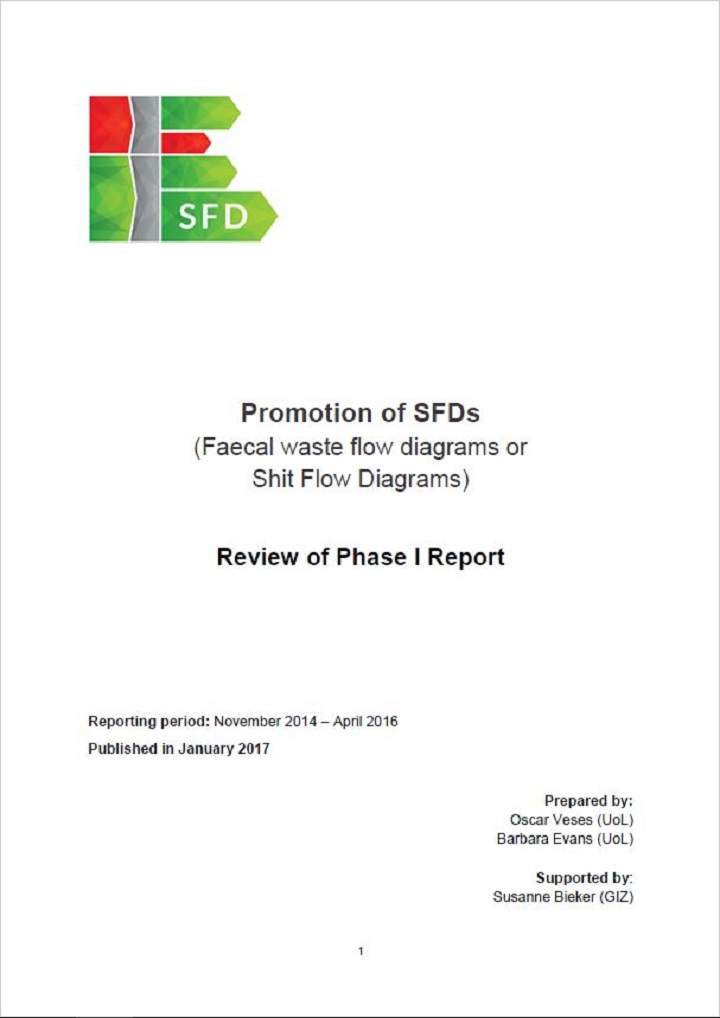 Author(s): Veses, O., Evans, B., Bieker, S.
Published in: 2018
Pages: 21
Publisher:
Download
Promotion of SFDs: Review of Phase 1 Report
This document represents a review report of the experience gained from producing SFDs from GIZ, WEDC, UoL, CSE and Eawag under the of the Phase I of the "Promotion of Shit Flow Diagrams" project funded by the Bill & Melinda Gates Foundation.
This report results from collating inputs from all partners on the use of the manual for SFD production, the SFD calculation tool, key learning points and experiences gained during the process of producing SFDs.
The purpose of this report is to provide a summary of the challenges as well as the successful achievements encountered during the implementation process of the methodology for producing SFDs and to present prioritizing areas of work to improve the methodology and tools, including further recommendations to be carried out in Phase II of the project.
In order to achieve this, the report has been divided into three parts, each of them comprising different aspects on the review process of Phase I of the project:

- Review of Phase I: Lessons learnt. The main lessons learnt during the development and completion of Phase I are summarized in this section.

- Review of Phase I: Tools and Methods. A summary of the comments based on the experience gained from producing SFDs from all partners is presented in this section, comprising itself of 8 subsections and covering aspects such as the methodology for data collection, costs and uptake of the results, among others.

- Review of Phase I: Recommendations. Further recommendations that need to be addressed in Phase II are presented in this section.
Keywords