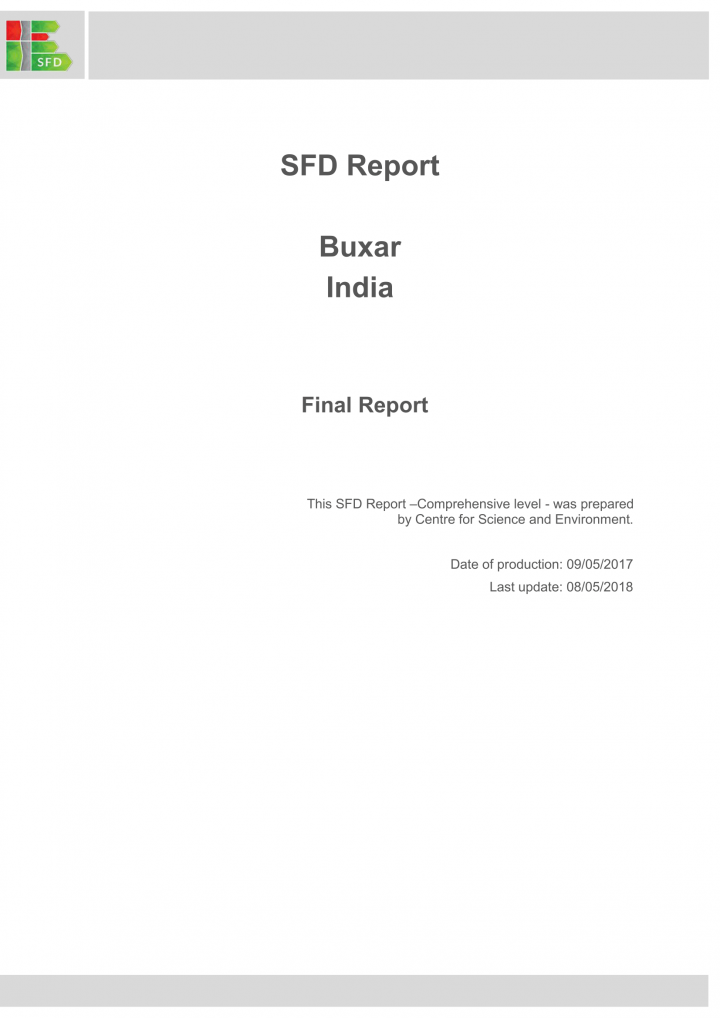 Author(s): Rohilla, S.K., Luthra, B., Padhi, S.K., Bhatnagar, A.
Published in: 2017
Pages: 49
Publisher: Centre for Science and Environment (CSE), New Delhi, India
Download
SFD Report - Buxar, India SFD Promotion Initiative
Buxar city is situated on the banks of River Ganga in the state of Bihar, India. The population of the city is 102,861, while slum population is 10,161 (data from 2011).

It was observed that there is no sewerage network existing in the city and the equivalent population is dependent on Onsite Sanitation Systems (OSS). There is no treatment facility available for FS generated. Emptied FS from OSS is discharged into open drains/farms and supernatant/effluent from OSS is conveyed through open drains into Sone canal which eventually reaches the river. 30% population practices open defecation.
It can be concluded that the excreta of 100% of the population can be considered as unsafely managed.
Keywords