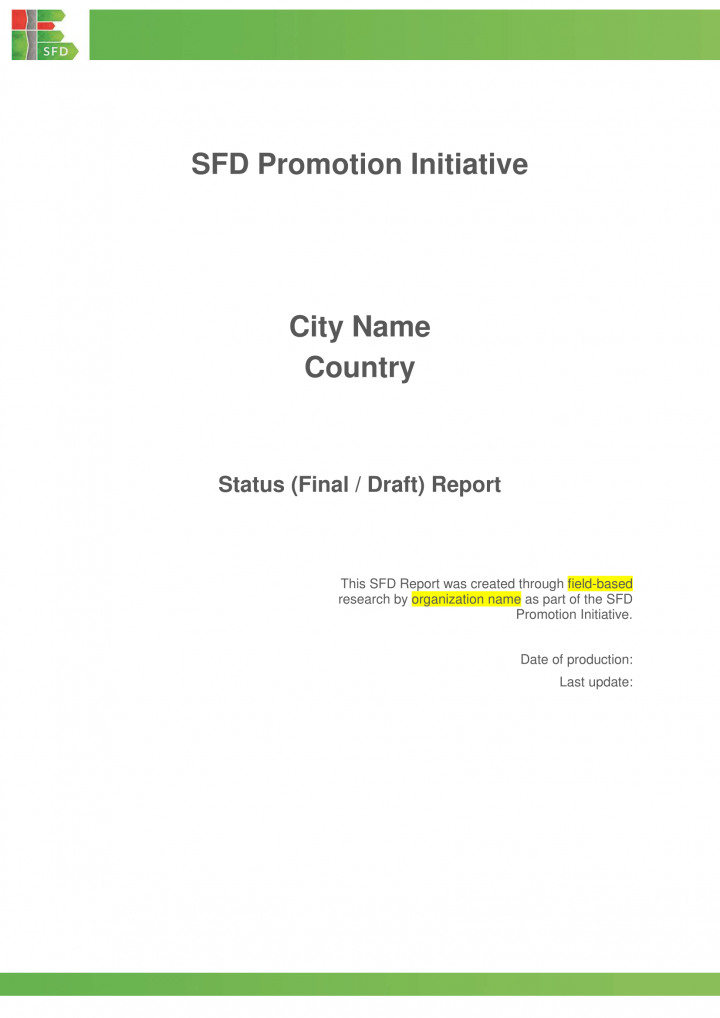 Author(s): SFD Promotion Initiative
Published in: 2019
Pages: 0
Publisher: SFD Promotion Initiative
Download
SFD Report Templates and Guidance Documents
For help with writing your SFD report or your SFD Thinking, you can use the templates:
- SFD Report Template
- SFD Lite Report Template
- SFD Thinking Template

For more support, the Guidance Notes can be consulted.

These documents were produced under the SFD Promotion Initiative and have been reviewed after being field-tested in more than 40 cities in Africa, Asia and Latin America. The results of this project are disseminated widely via the SFD portal hosted by the SuSanA (Sustainable Sanitation Alliance).
Keywords
SFD, Guidance, Templates