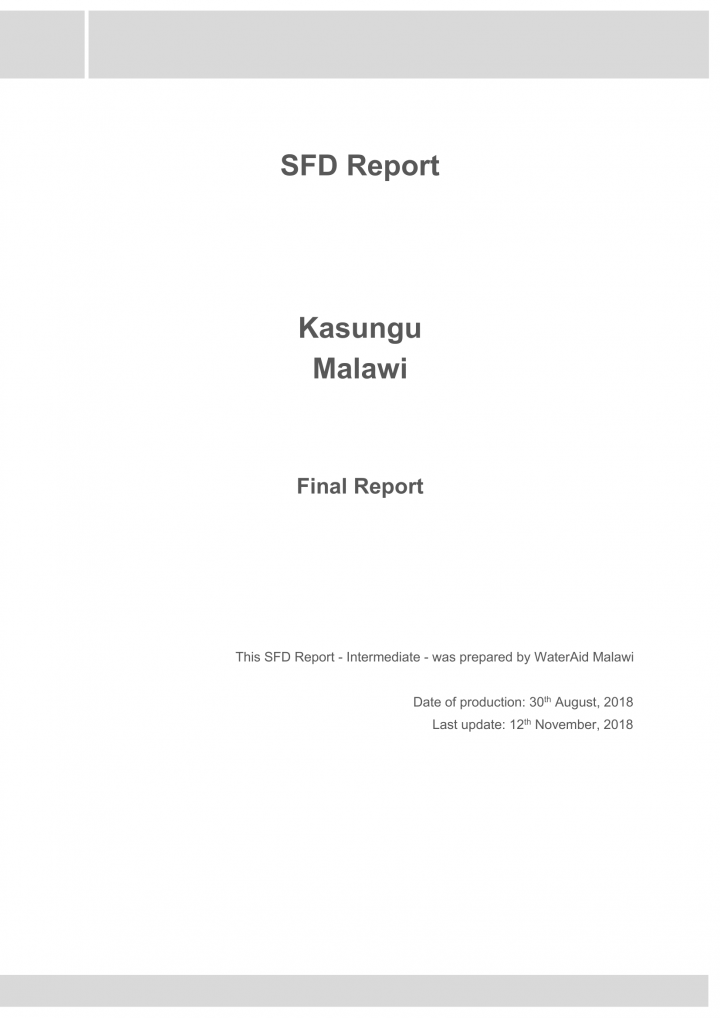 Author(s): WaterAid
Published in: 2018
Pages: 35
Publisher: WaterAid, London, United Kingdom
Download
SFD Report - Kasungu, Malawi SFD Promotion Initiative
Kasungu municipality is approximately 130 kilometres north-west of the capital of Malawi, Lilongwe. It has a total population of 77,619. The population swells up during the day, except on Sundays when most shops are closed. The municipality has a high population density of 2,188 people per square kilometre. The majority of the residential areas are informal settlements, which occupy 64 percent of the land.

According to the SFD, 66 percent of the excreta from the population is considered to be safely managed, while 34 percent is considered unsafely managed. The majority of the safely managed proportion is from
households using unlined pits (in areas where there is a low risk of groundwater pollution) that are never emptied. The households cover and seal pits as they become full and construct replacements. In the medium- to long- term, for example as the population and population density increases, this practice may not be sustainable and improved sanitation management services may be required.
Keywords