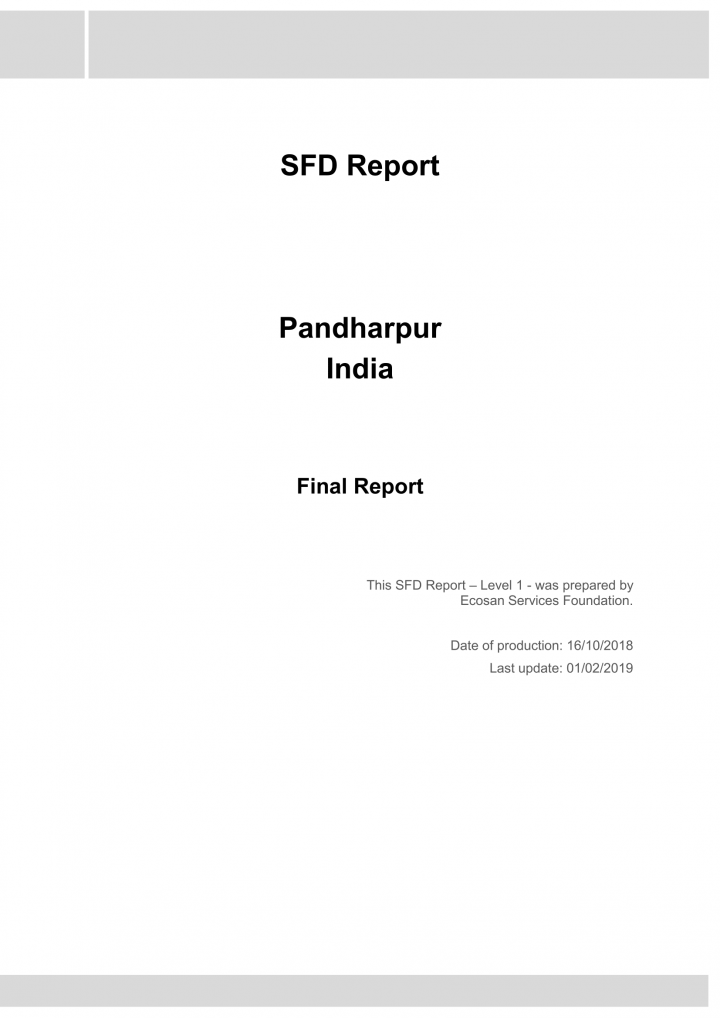 Author(s): Panse, D., Kale, S.
Published in: 2018
Pages: 28
Publisher: Ecosan Services Foundation (ESF), Pune, India
Download
SFD Report - Pandharpur, India SFD Promotion Initiative
Pandharpur is a well-known pilgrimage town on the banks of Bhima River in Sholapur district, Maharashtra, India. The population of Pandharpur is 98,923 and the floating population is around 10,000 to 40,000.

39% of Pandharpur is dependent on offsite sanitation. Population connected to sewer line is 33% and user
interface discharging directly to open drain or ground is 6%. 53% of Pandharpur is dependent on onsite sanitation systems out of which 52% is dependent on septic tanks and 1% on pits. It was concluded that excreta of 44% of the population are not being managed safely in Pandharpur and 57% of the total excreta generated are safely managed.
Keywords