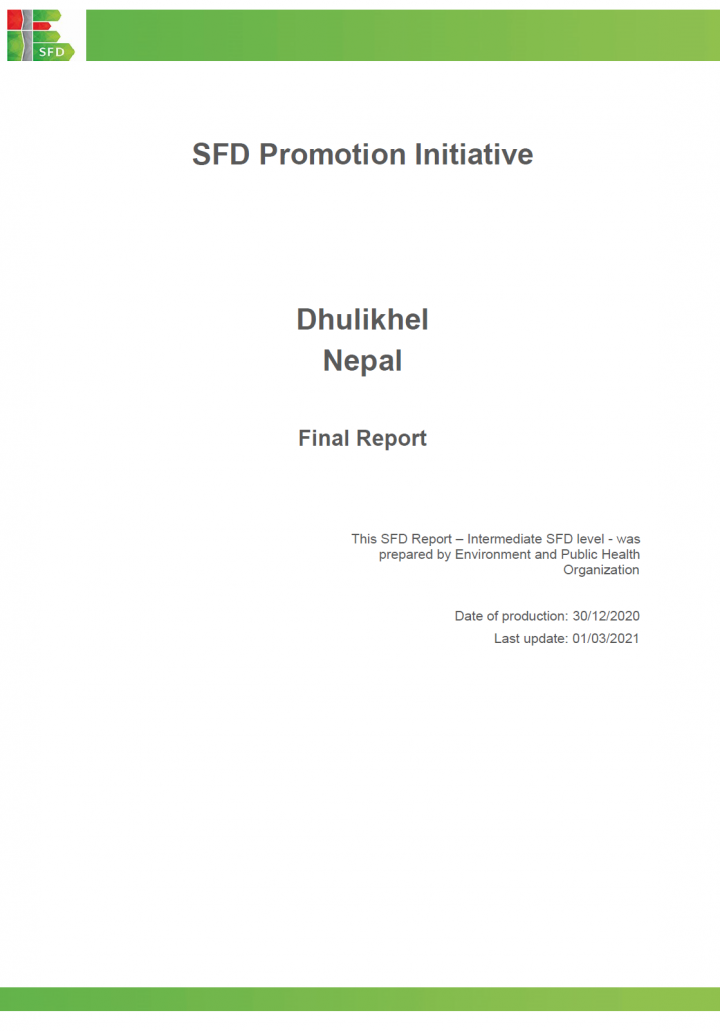 Author(s): Environment and Public Health Organization
Published in: 2021
Pages: 46
Publisher: Environment and Public Health Organization
Download
SFD Report - Dhulikhel, Nepal
Dhulikhel municipality is located in Kavrepalanchok district of Bagmati province, Nepal. The municipality is divided into 12 wards. The municipality is home to 33,981 people as per census 2011. The population growth rate was 0.65% per year from 2001 to 2011.

There are two major highways, B.P highway and Arniko Highway which pass through Dhulikhel. Dhulikhel is located at Eastern rim of Kathmandu Valley, south of Himalayas at 1,550 m above sea level and is situated 30 km southeast of Kathmandu and 74 km southwest of Kodari.

The climate in Dhulikhel is warm and temperate. In winter, there is much less rainfall than in summer. The climate here is classified as Cwb by the Köppen-Geiger system. In Dhulikhel, the average annual temperature is 16.7 °C | 62.1 °F. The rainfall here is around 1,711 mm (Climate data .org, n.d.).
Keywords