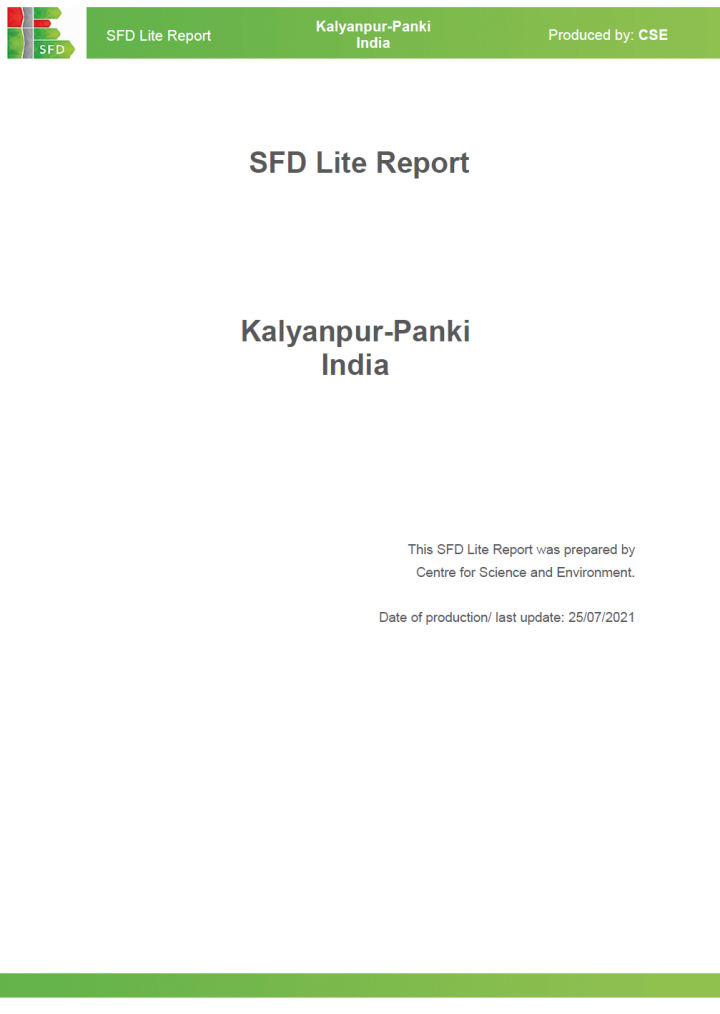 Author(s): Centre for Science and Environment
Published in: 2021
Pages: 10
Publisher:
Download
SFD Lite Report Kalyanpur-Panki India
Kanpur is the biggest city of the state and is the main centre of commercial and industrial activities. Formerly it was known as Manchester of India. Now it is the commercial capital of Uttar Pradesh. It is situated on the right bank of the Ganga River. The city is famous for its leather and textile Industry. As per statistics released by District Industrial Corporation, Kanpur, the city has over 17,444 registered industrial units.

Panki is a suburb of metropolitan Kanpur, India, situated about 20 km from Kanpur Central on the NH-2 to Delhi. The region is famous for the Panki Temple and Panki Thermal Power Station which are among the few thermal energy units in Northern India. Panki is an industrial and residential region and has recently seen large economic developments. The site is also famous for being the logistics hub in Kanpur region.
Keywords