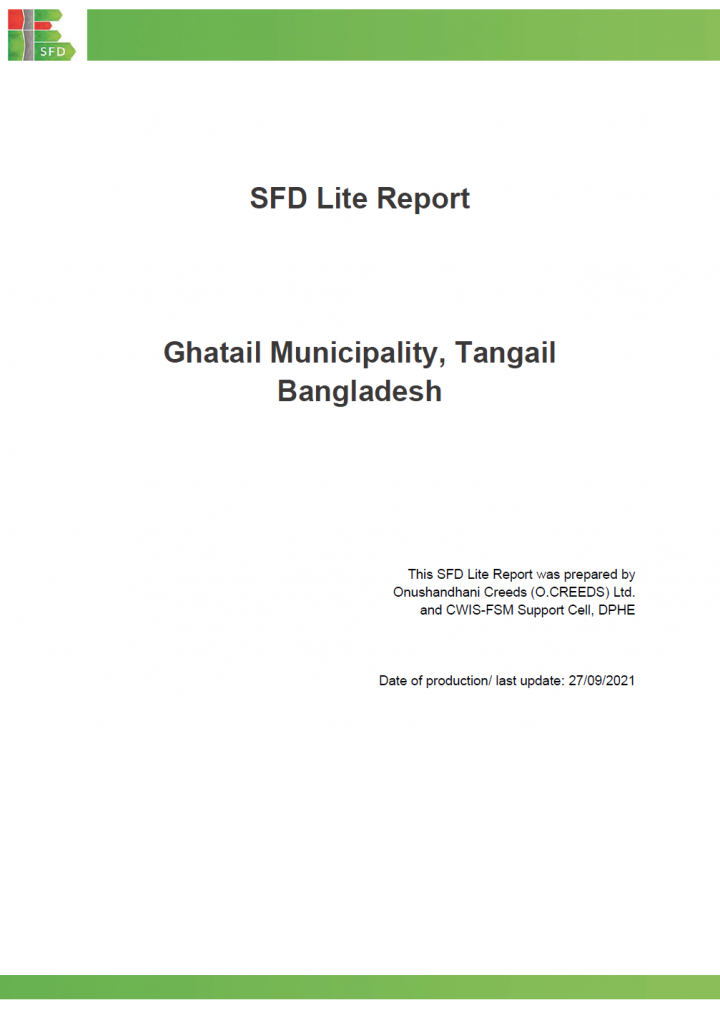 Author(s): Onushandhani Creeds Ltd.
Published in: 2021
Pages: 13
Publisher: Onushandhani Creeds Ltd.
Download
SFD Lite Report Ghatail Municipality, Tangail Bangladesh
Ghatail Municipality is a sub-district town of Ghatail Upazilla under Tangail District, which is located about 33 Km North of Tangail Sadar Upazila and 114 Km northwest of Dhaka City. It is directly linked with the Dhaka-Tangail highway. The municipality is crossed over by Jhinai River. Ghatail beel (wetland) is another main water body beside the town. According to the population census in 2011 by the Bangladesh Bureau of Statistics (BBS), the municipality population was 35,245. The urban population growth in Ghatail is considered 2% per year. Considering 6%-8% floating population, such as farmers and traders, comes to the city every day, the present (2021) population is estimated to be around 45,939.
Keywords