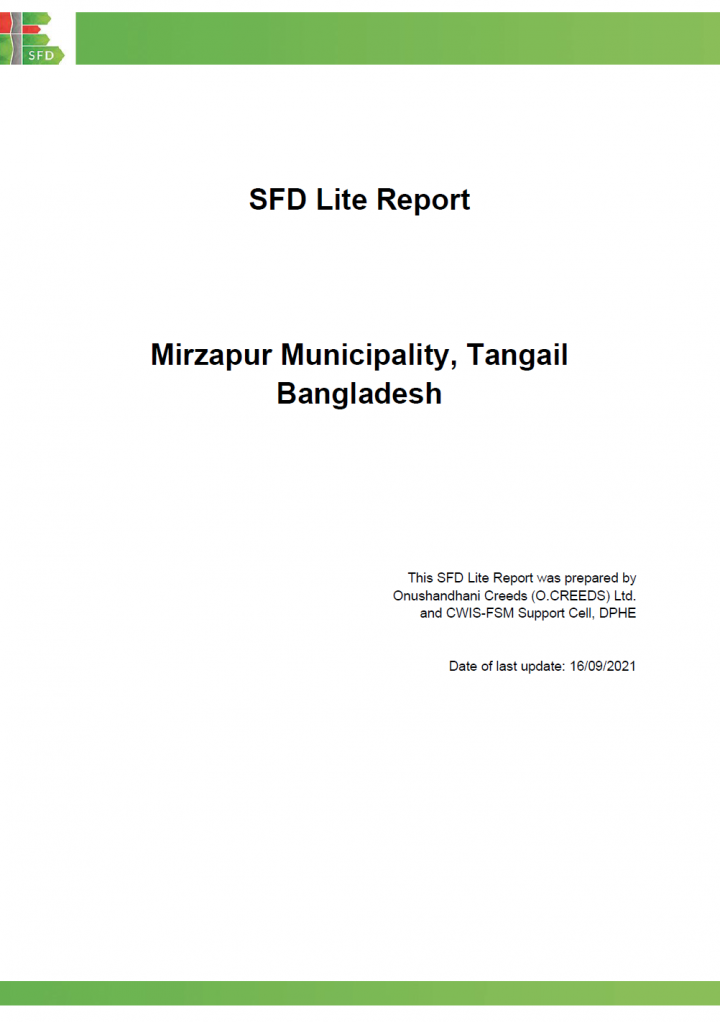 Author(s): Onushandhani Creeds Ltd.
Published in: 2021
Pages: 14
Publisher: Onushandhani Creeds Ltd.
Download
SFD Lite Report Mirzapur Municipality, Tangail Bangladesh
Mirzapur municipality is one of the commercially significant towns under the Tangail District in Bangladesh. It is located about 54 Km northeast of Dhaka, the capital of Bangladesh. It has an administrative area of about 8.58 sq. km. There are 9 wards in Mirzapur municipality.
According to the population census in 2011 by the Bangladesh Bureau of Statistics (BBS), the population of Mirzapur municipality was 28,602 residing in 7625 households. The urban population growth in Mirzapur municipality is considered 1.3% per year. Considering 8%-10% floating population, such as farmers and traders come to the city every day, the present (2021) population is estimated to be around 42,456 1. The population density within the city is 3300 per sq. km.
Keywords