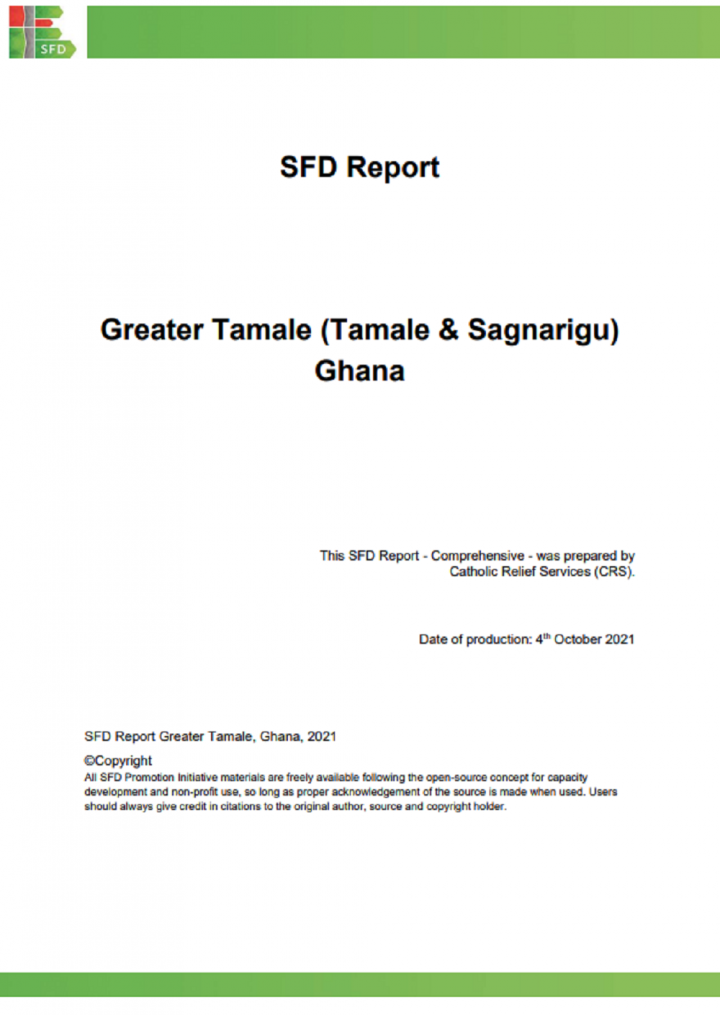 Author(s): CRS
Published in: 2021
Pages: 81
Publisher: Catholic Relief Services (CRS)
Download
SFD Report – Greater Tamale, Ghana
The Greater Tamale Area (GTA) refers to the geopolitical limits of both the Tamale Metropolitan Assembly (TaMA) and Sagnarigu Municipal Assembly (SagMA). GTA is located in the Northern region of Ghana and covers an area of 922km2. It is one of the largest cities in Ghana with a 2020 projected population of approximately 468,415. About 74% of its population live in urban areas.

It has a total of about 198 communities. Its climatic seasons are well defined: dry season is characterised by dry North-East trade winds from November to February and high sunshine from March to May which is immediately followed by the wet/rainy season.

Greater Tamale Area (GTA) mainly relies on onsite sanitation though some offsite sanitation exists at the institutional level. The population that relies on offsite sanitation constitute less than 1% of the population for which reason it is not captured in the SFD.
Keywords
SFD Report