Axum is located in the Tigray region in the northern tip of the Ethiopian Plateau. The town is 1,041km away from the capital, Addis Ababa, with a population of 46,887. The number of Open Defecation is only 4%. Nevertheless, none of the city's excreta is delivered to a treatment plant. Therefore, only 22% of the city's excreta is safely managed, while 78% is unsafely managed.
---
Keywords SFD; report; Axum; Promotion; Initiative; Ethiopia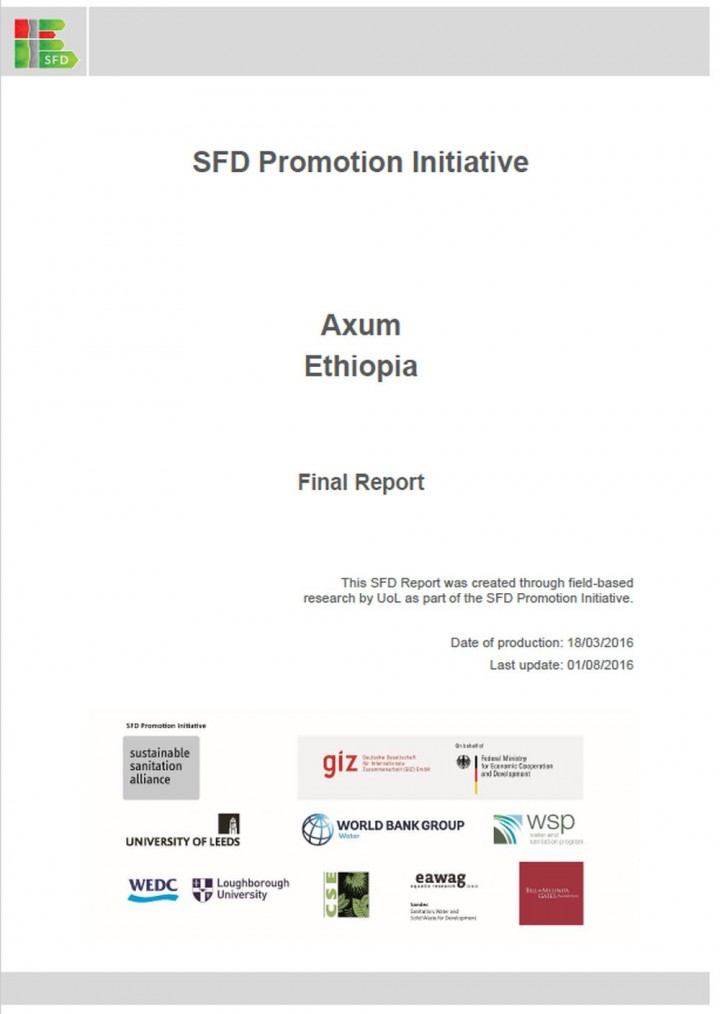 ---
Author(s) Veses, O. et al.
---
Published in: 2016
Pages: 35
---
Publisher University of Leeds, United Kingdom