Delhi
- India
Reviewed SFD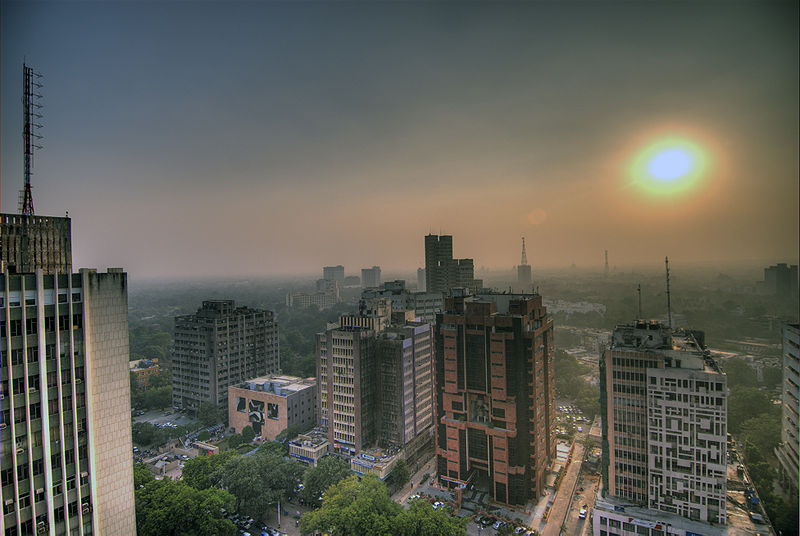 CC BY-SA 2.0
Delhi is the capital of India. It is officially known as the National Capital Territory (NCT) of Delhi. The population of NCT of Delhi is 16,787,941 (data from 2011). The density of city is 11,320 persons per sq.km. Total slum population is 1,785,390 which is 10.6% of the total population. The floating population is around 0.4 to 0.5 million. NCT of Delhi comprises of an area of 1484 sq.km. Delhi Urban Agglomeration has been chosen for the current study. It comprises of population of 16,349,831. According to the SFD 56% of excreta is safely managed in the city and rest 44% is unsafely discharged into the environment.
The Centre for Science and Environment (CSE) presented SFDs at the National Sanitation Workshop by the Indian Ministry of Urban Development in New Delhi, India in April 2016. They advocated for the importance of fecal sludge management in sanitation plans.
The "Sensitization Workshop cum Regional Conclave" held in Dehli, India in June 2016 by CSE involved more than 50 sector professionals from municipal and regional service provider boards.
CSE conducted a Training of Trainers in New Dehli, India in September 2016, to endow 22 participants from national and international with the capacity to use SFDs as advocacy and intervention tools in septage management to achieve the SDGs.
CSE conducted a Training of Trainers in Dehli, India in June 2017, to endow 24 participants with the capacity to use SFDs as decision support and advocacy tools to help cities plan sanitation service delivery.
Prepared by:

CSE / WSP

Last update:

05/02/2019